Leadership Development Seminars
VUCASTAR Consulting helped us develop exciting seminars and keynotes for one of our key clients. On top, they did a highly engaging delivery of some of the modules. The feedback from participants was outstanding. We'll certainly use their services again in the future.

JI-HOON DIERCKX • CEO PricingOne
Leadership Seminars Menu:
Strategy as Choice & Value Capture
From Strategy to Value Creating Execution
How To Become More Creative & Innovative?
More details about each Leadership Development Seminar:
Strategy as Choice & Value Capture
An effective strategy requires making choices, particularly regarding where to play and how to achieve success in that space. We educate organisations on the most potent cases through case studies, such as Choice Cascading and Reverse Engineering. Furthermore, we prioritize profit design and the establishment of strategic control points. We also analyse Go-to-Market Models, which outline the distinct activities required to execute the strategy and how to generate and seize value.
From Strategy to Value Creating Execution
Execution is where value is created. The only part of a strategy the customer sees is execution. To achieve sustained success, we must excel in both strategy and execution. Our case studies immerse participants in authentic business scenarios, teaching them how to make strategic choices and acquire the skills required to put them in practice.
Our toolkit includes tools like Current Best approaches ("CBAs"), The CBA Feedback Loop, After Action Reviews, the VUCASTAR Tactics Model which equip organisations to take immediate action in the marketplace. Here's an illustration of one of our tools: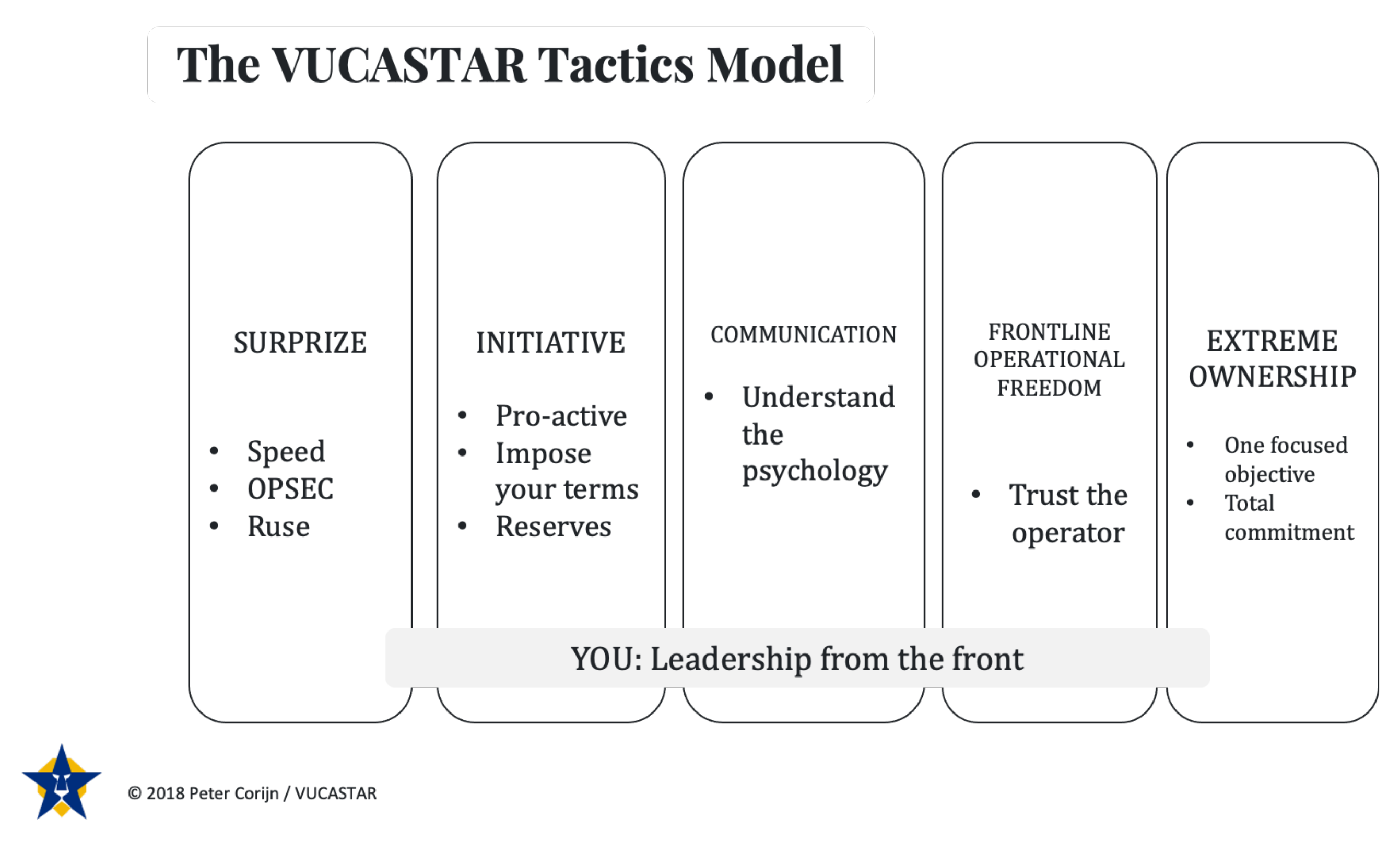 How To Become More Creative & Innovative?
Some things can double your business. One is a superior product. Another one is a superior IDEA. Ideas can come from anywhere, but they must come from somewhere. To this end, we've developed "The Creativity Circuit" methodology. This has been successfully used at P&G and other organisations.
Furthermore, our highly interactive seminar incorporates numerous unexpected cases and examples, making it an engaging and enjoyable experience.